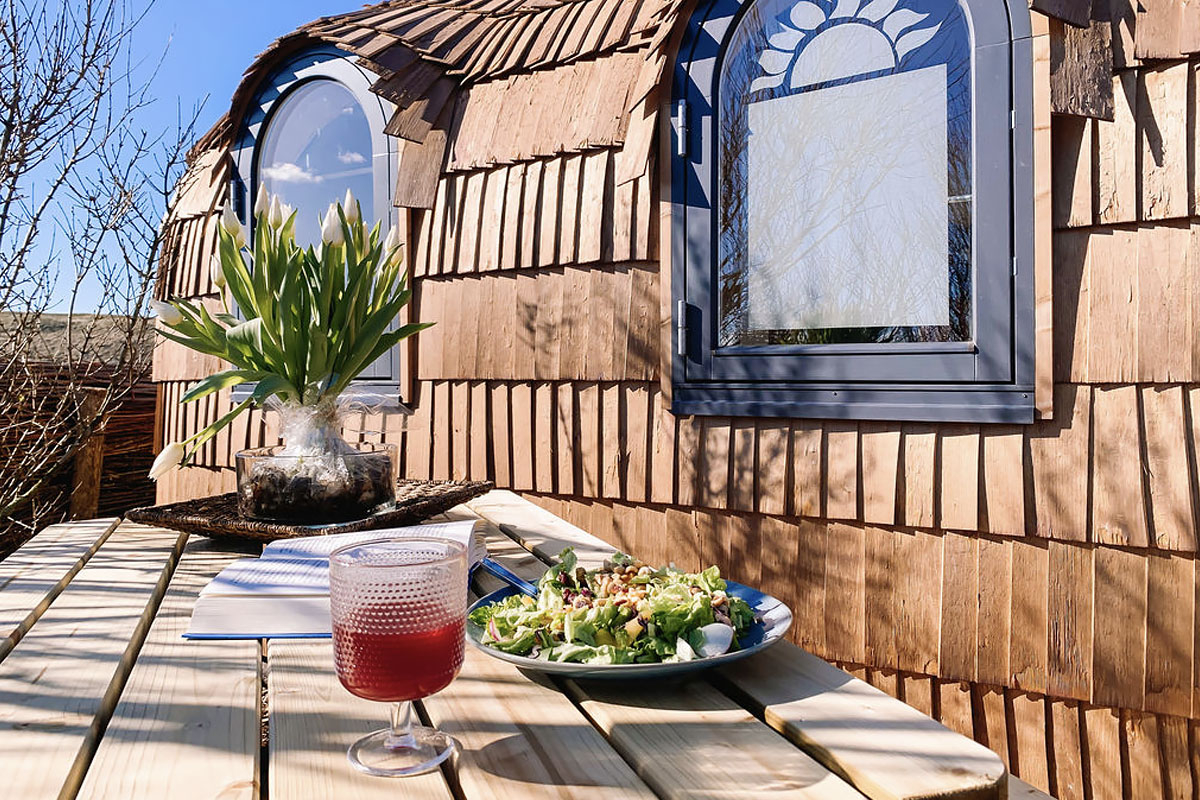 New: Unique Tiny Houses
Sun. 3 July 2022
Come and sleep in our brand new Tiny Houses! Make your holiday or weekend away an extra special experience …
Karnemelkplaats Callantsoog
Staying and camping in the beautiful nature behind the dunes of North Holland, a 10-minute walk from a wonderfully quiet beach, where you come through a walk through nature and flower bulb fields.
Karnemelkplaats (Buttermilkplace) is the original name of our truly unique located farmhouse.

You can come and stay at de Karnemelkplaats in one of the 3 new Igluhuts named "De Keet, De Hut and De Boet". Celebrating a holiday for a short or long period of time in our guest houses "Zoute Bries, 't Staartstuk and De Jutter". Or set up your tent "Onder De Kastanje" and the sheltered spot "Op Zuid".

These days De Karnemelkplaats is no longer in business as a dairy farm but as a holiday farm. Horses, sheep and cows are still in the nature reserve adjacent to our yard where also many (rare) mudflatsbirds, waterbirds and meadowbirds find their place to rest, refuel and raise their young ones which is every year a festival is to behold. The colors of the flowerfields at the south/west site and further down the road are every spring a surprise and great to photograph from the dunes, De Vinkentoren(Finch Tower), at 200m, or just in between the flowers on your way to the beach.

De Karnemelkplaats lays in between the villages Callantsoog and Groote Keeten, both on 2 Km, where you find terraces, beach pavilions, shops and restaurants. Also are we centrally located between various walking and cycling routes. In short, the ideal base for a cycling, walking and beach holiday at the northern Dutch coast !




Events
Read more about Callantsoog's activities: for 2023 coming soon
---
Enjoyed a welcoming stay.
A warm welcome with a personal tour of the campsite by the owner. Taken a look at the new Tiny Houses with beautiful kitchen and veranda, fantastic place! Walk through one meadow and you are on the beach.
We'll be back next year!

Veronique Oldenzael